---
The Officers of the R.M.S 'Titanic'
---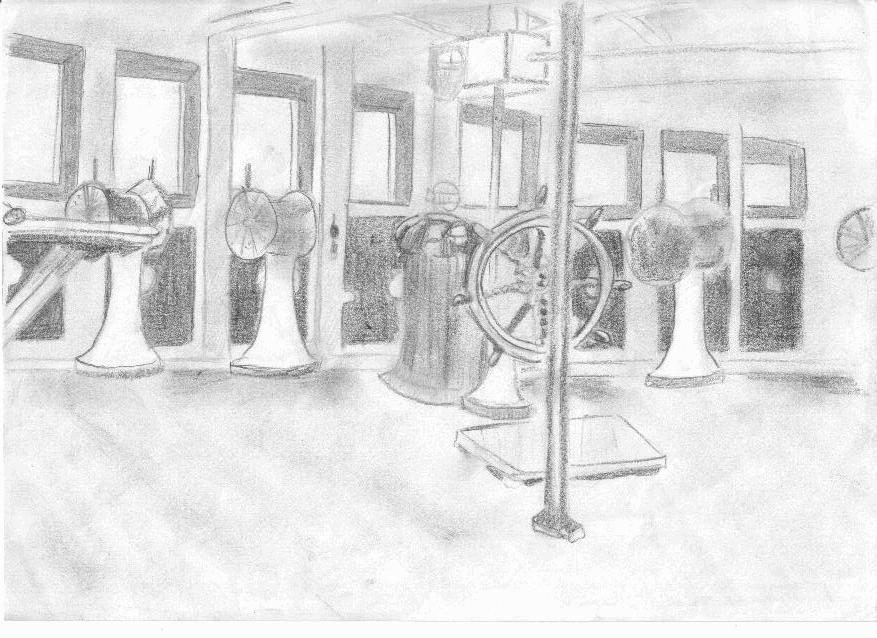 ---

There were Eight Officers aboard, the Captain, Three Senior and Four Junior Officers. They were brave gallant men, and four including their Captain gave their lives to save others that fateful night. We honour them here.
Who held what?

The Officers were, by all means and odd assortment. From the kind, well spoken captain, The upright and sensible Chief Officer Wilde, through to the committed brave-hearted First Officer Murdoch, His Charming, friend Second Officer Lightoller, who was somewhat of a prankster with the junior officers, The cool, methodical Fifth Officer Lowe, and to the gregarious 24 year old Sixth Officer Moody. The Officers of the 'Titanic' were a diverse bunch of well-suited and quick-minded men, thrown together in the face of adversity.

Watches

Because of the Dog Watches, the Junior Officer's watches rotated every two days.
Day 1

Day 2
---
---
A secret annoyance?
William McMaster Murdoch held the official rank of Chief Officer. But senior personnel in the Company (The White Star Line), Wished, for the maiden voyage only, for Mr Henry T. Wilde to be Chief Officer. This meant that Mr. Murdoch and (then) First Officer Charles H. Lightoller were demoted.
Mr Lightoller said: "The White Star Line thought it would be good to send the chief officer of the 'Olympic', just for the one voyage, as chief officer of the 'Titanic', to help with his experience with her sister ship. This doubtful policy threw both Murdoch and me out of our stride as well as the disappointment of having to step back in our rank, caused a little confusion. Murdoch took over my Duties as First, I stepped back on Blair's (The then Second Officer David, 'Davie' Blair) toes as second and picked up the many threads of his job whilst, he, luckily for him as it turned out, was left behind.
If this affected them, as the true professionals they were, they didn't let it show. Charles was the last person, certainly the last officer to see William, and this must've had a great effect on him. The were extremely complimentary to each other, William's levity and common sense and Charles' fondness of practical jokes and merriment, which no doubt in some instances William joined in too. It was the premature end to a Dynamic Duo.